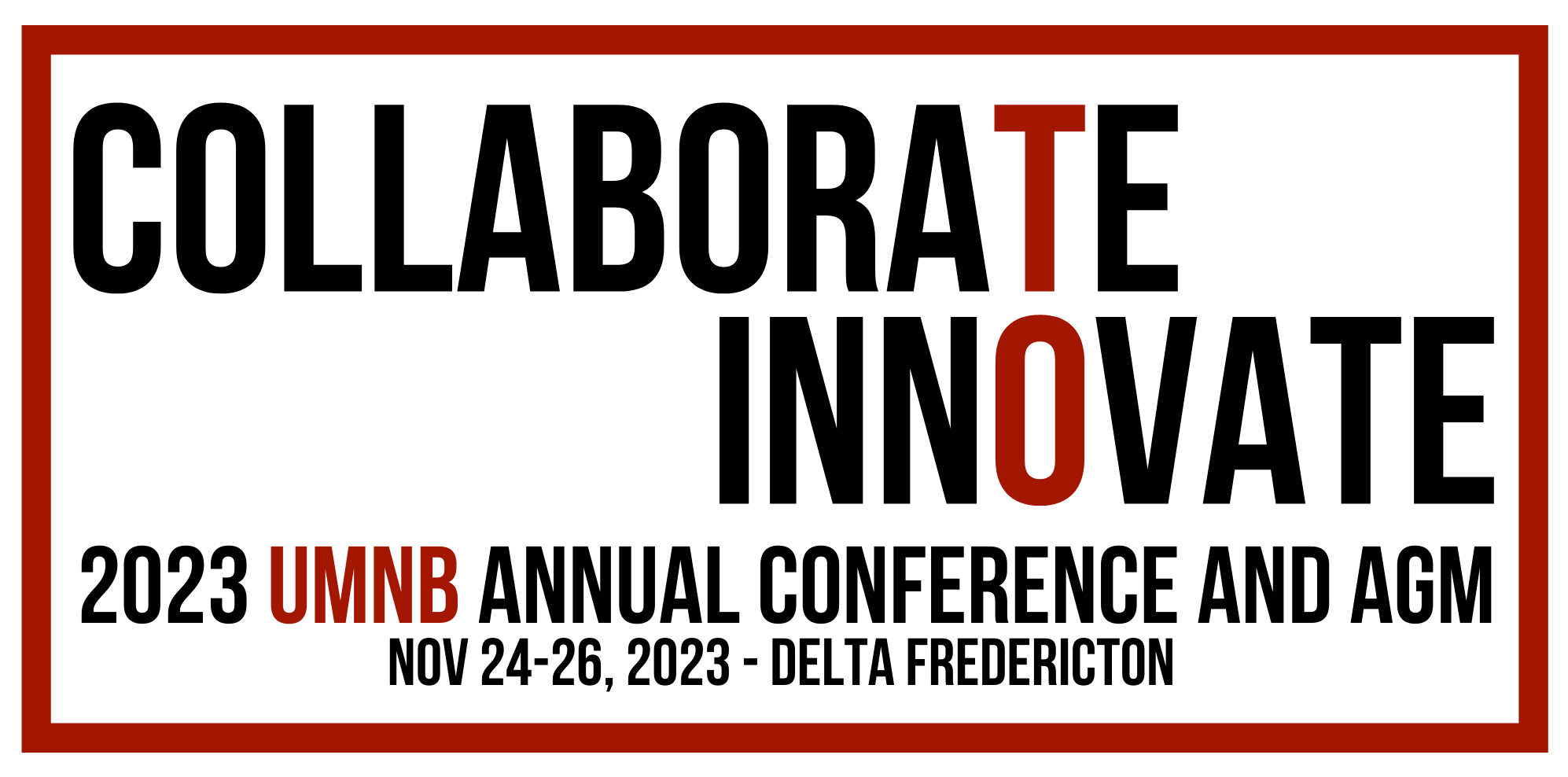 We are pleased to announce that sponsorship opportunities are now open for the Union of Municipalities of New Brunswick 2023 Annual Conference and AGM. As a sponsor, you have the unique opportunity to showcase your organization's commitment to local governance and contribute to the development of vibrant and sustainable communities.
Why Sponsor the Union of Municipalities 2023 Annual Conference and AGM?
1. Network with Influential Leaders: Connect with influential mayors, councilors, and municipal officials from across the region, fostering meaningful relationships and expanding your professional network.
2. Gain Visibility: Raise your organization's profile among key decision-makers and stakeholders in the municipal sector. Increase brand recognition and establish your organization as a trusted partner in community development.
3. Demonstrate Thought Leadership: Showcase your expertise and thought leadership through speaking engagements, panel discussions, and workshops, positioning your organization as an industry leader in municipal affairs.
4. Explore Collaborative Opportunities: Engage in discussions and explore collaborative opportunities with other sponsors, exhibitors, and attendees, fostering innovative partnerships that drive positive change in our municipalities.
5. Support Community Development: By sponsoring the UMNB 2023 Annual Conference, you are actively contributing to the advancement and sustainability of municipalities, positively impacting the lives of residents across the region.
To read more about sponsorship opportunities, you can view our guide HERE.
Sponsor Registration Form: HERE
If you have any questions regarding sponsorship, please contact Communication and Events Coordinator, Vanessa Pettersson at vanessa.pettersson@umnb.ca

Thank you to our 2023 Sponsors: